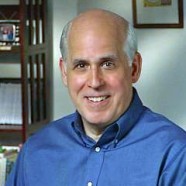 Meet Us
Hi, I'm Jeff Williams chief coach for Bizstarters, sister company to the Boomer Biz Zone.
I started my first business just before my 40th birthday after realizing during an eighteen year career as an MBA-trained corporate marketing guy that what I really wanted in my work life was to be able to act upon my creative ideas quickly and without interference from higher-ups.
Since starting with my first start-up client more than twenty-five years ago, I have worked to offer not just training and coaching but also a sense of community and connection between my clients and between my clients and me.
I am pleased to say that I have always viewed my clients as new friends, and I still hear from many who launched their businesses years ago.
Starting about ten years ago, we started to see individuals over age 50 becoming our predominant client prospects.
Not surprisingly, over this same time period the U.S. Small Business Administration tells us that Americans over age 50 have in fact been the fastest-growing group of new business owners in the U.S.
While many aspects of working with a start-up client are identical no matter what the age of the client, our surveys among people over 50 have revealed that they have a particular outlook on running a business enterprise.
Some of the key features of their "entrepreneurial dream" include:
They want to do work they truly enjoy, not just make money doing.
They want to run their business for five to six years, often until they qualify for Medicare coverage.
They want enough flexibility in their work schedule to permit them to enjoy their family and friends.
I'd love to get to know you and to help you turn a good idea, a skill or hobby interest into a fun and rewarding new life as your own boss.
Here's great first step… Join our FREE Starter Club